Shannon has given concerts and clinics at the University of North Texas, Weatherford College, El Centro College, Brookhaven College, San Angelo Jazz Festival, Oklahoma Charlie Christian Jazz Festival as well as other colleges and schools. His quartet with saxophonist James Clay was selected to perform on the opening concert of Sammons Jazz in 1989 which became the premier Jazz concert venue in the southwest. Several of James former students are now noted professionals including internationally known Jazz Guitarist, Bruce Foreman. During his formative years, he studied with classical guitar master Regino Sanz De La Maza in Madrid and at Southern Methodist University. He also performed in master classes held by Pepe Romero and Jose Tomas.>>>>>>>>>>>>>>>>>>>>>>>>>>>>>>>>>>>>>>>
CHECK OUT THE PICS/RECORDING CLIP AND CLUB FLAMINGO BELOW:__

The Flo Green Trio
At Club Flamingo, Fort Worth Texas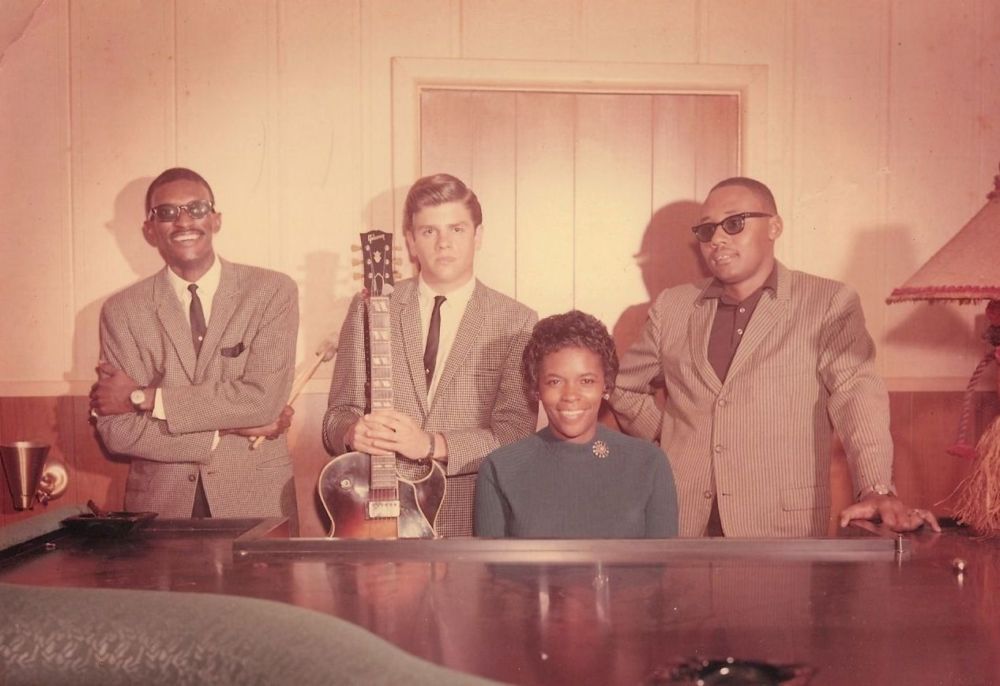 Left to right:
Bob Stewart, James Shannon, Floralyn Green, Sonny Green
Clay and Shannon at a live club date; click link below.
Alfie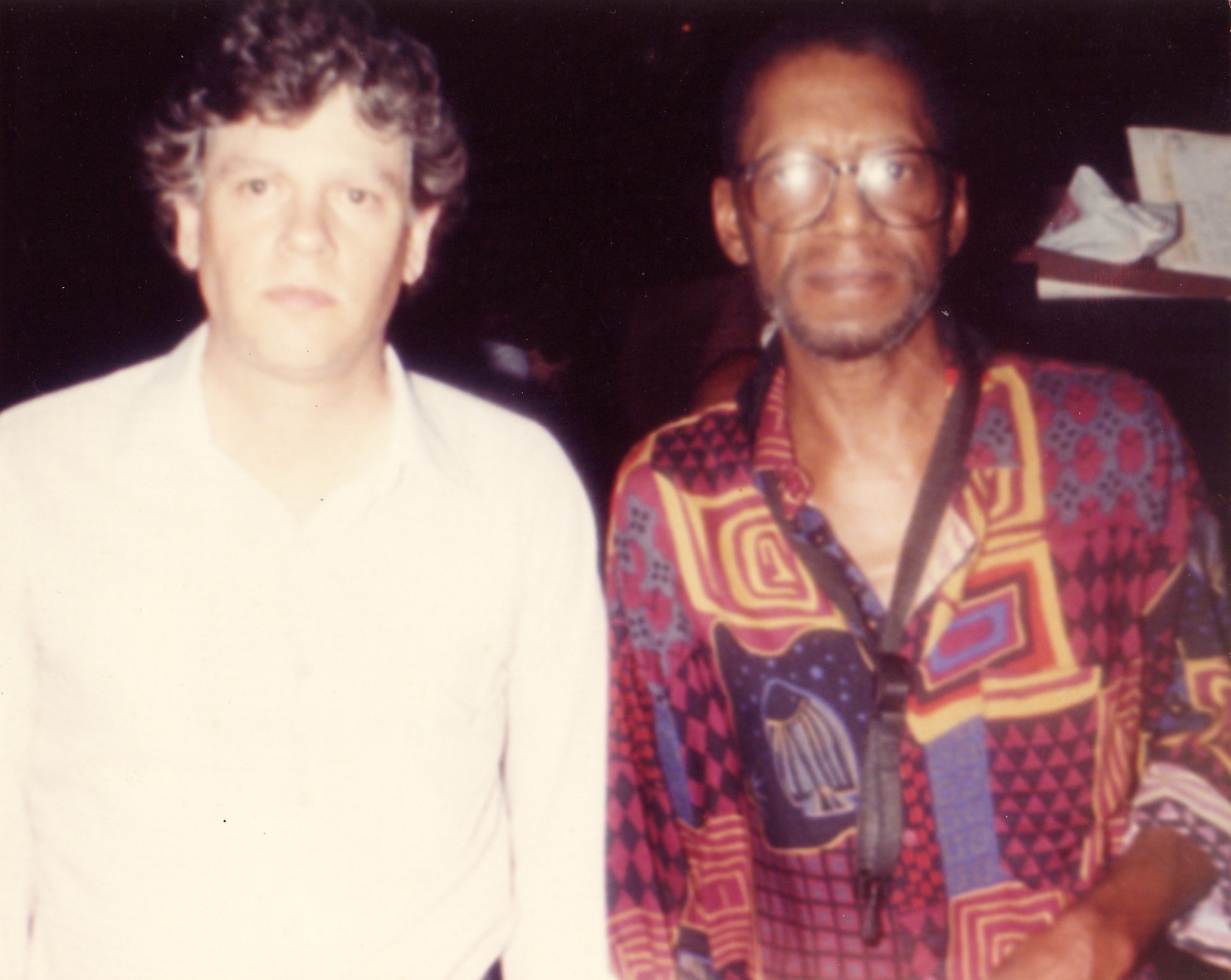 James Shannon-James Clay on break. Shannon's group
with Clay was chosen as the first group to play for the
well known Sammons Jazz series in Dallas in 1989.
________________________________________________
Fort Worth and southwest history: History: The Club Flamingo: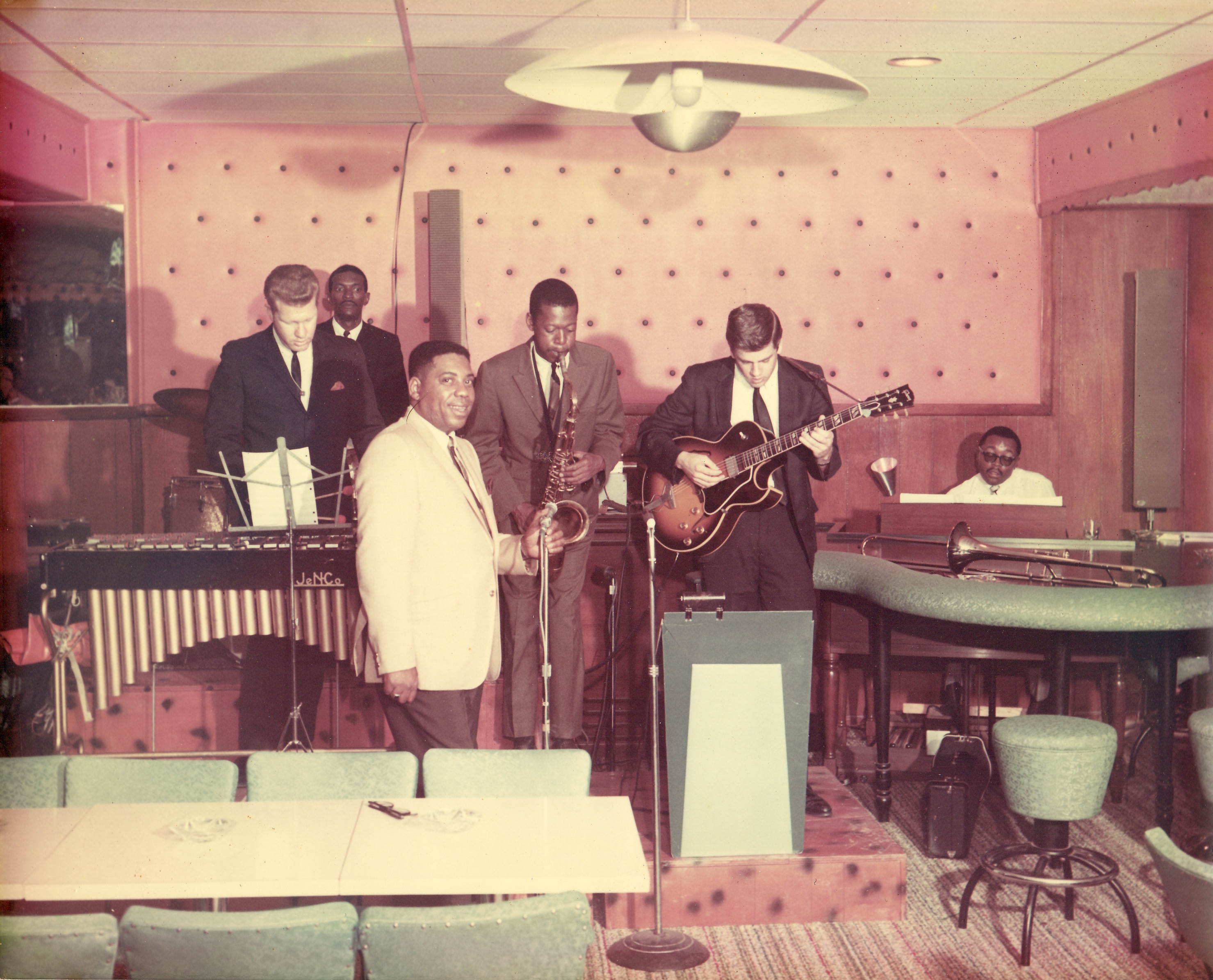 Club Flamingo live Radio session for KFAD radio. Left to right:John Eplan vibes,Band leader Bob Stewart drums, Buddy Lowe DJ, James Clay sax, James Shannon Guitar, Ramond Green hammond b3.
_________________________________________________
Some recent press below:
_________________________________________________
Guitarist James Shannon recording,
playing live music again

12:00 AM CST on Wednesday, March 3, 2010
By MARIO TARRADELL Music Critic mtarradell@dallasmorningnews.com

ALLEN - Jazz guitarist James Shannon is ready to perform for audiences again after a two-month sabbatical following the end of his decade long tenure as a teacher at Brookhaven College.

He's also resumed his recording career, releasing Out of the Blue last year, nine years after his last disc, 2000's Silent Voices.

"It takes a lot of time to get yourself out on the Internet, book gigs and all that. ... So now I'm honing up things that I wasn't able to do while I was teaching. I'm at a point right now where I want to do a lot more recording. I already have about half of another CD ready."

Shannon, who discovered his passion for guitar playing at 11, began his musicianship with steel guitar lessons while growing up in Weatherford Texas.Those steel guitar tutorials led to him teaching himself how to play electric and acoustic guitar. Then Jazz found him.

"There was this family in Weatherford, a family of musicians," he says. "Their father had a furniture shop. They had a band, and they rehearsed there. I started hanging and playing some and they asked me to go out on some of their gigs. It was a Jazz/rhythm and blues band. Then I walked into the shop one day, and they were playing Jimmy Smith with Kenny Burrell. I said, 'That's it. That's what I want to do."

Shannon's first Jazz Album was released to great reviews and solid air play. His CD recordings, Silent Voices and Out of the Blue, received reviews in the internationaly acclaimed Cadence Magazine. A quote from one review stated: "Intense and melodic. Bright and freewheeling and full of the bluesy accents that can't help but bring a smile to your face. A fun bent note swagger in his playing. This is very good jazz guitar"
James currently leads his own Jazz group and is active in recording and composition. He was Professor of music at at El Centro College in Dallas Texas for many years and subsequently at Brookhaven College School of the Arts in Dallas, from 2000-2009. While at both Colleges, he taught Jazz and Classical guitar plus Jazz Improvisation. James has won several awards for teaching including the Nisod Excellence in teaching award from the University of Texas at Austin and excellence in teaching awards from the Dallas County Community College District.
_______________________________________________________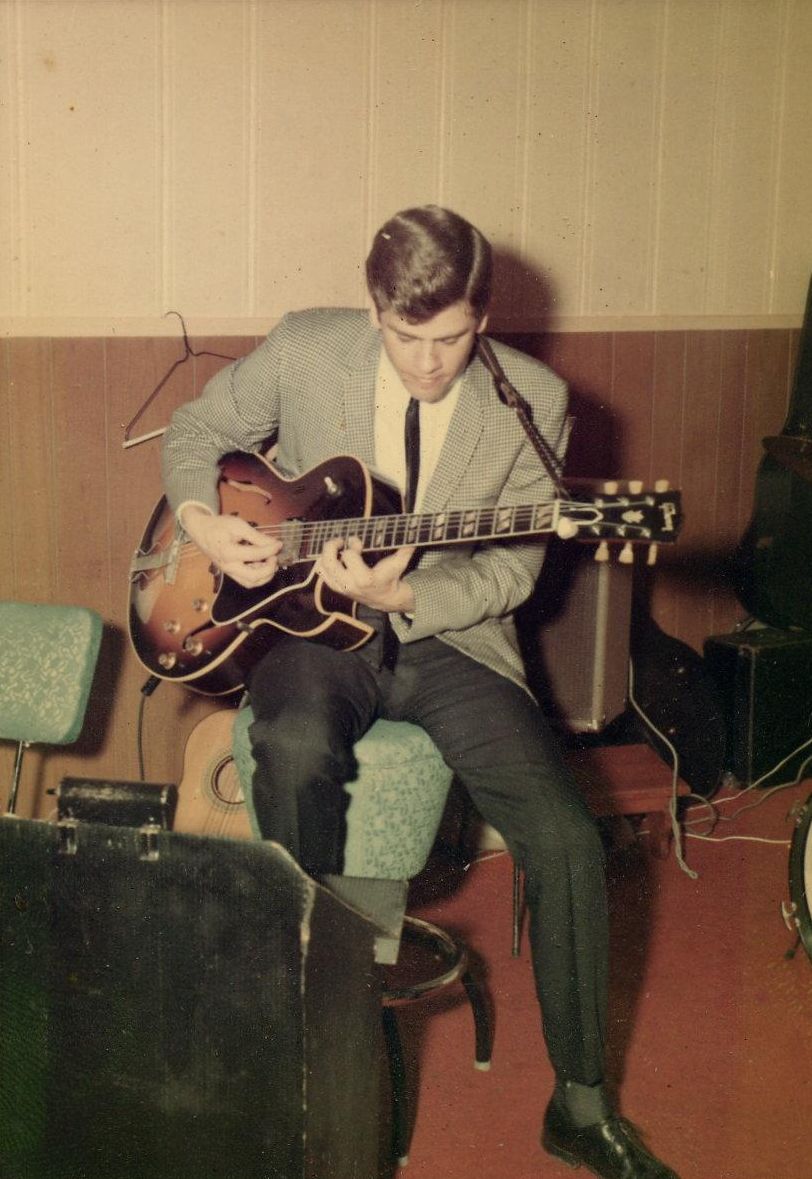 James Shannon/Club Flamingo
In the soulful Detroit archives Floralyn Green
(upper left pic) was described as the following:

Floralyn S. Green...Queen of the Hammond B-3
An organist on par with Jimmy Smith, Charles Earland etc.
After killing them for years at various clubs and concert halls in Texas and surrounding states, she was well on the road to brighter lights. However, she decided to keep it local (Dallas/Ft Worth) for the following years. This included 5 years at the Club Flamingo in Ft.Worth until motherhood and teaching became her priority. She then retired from the Jazz scene to teach music, piano and organ.
________________________________________________________
________________________________________________________


Fort Worth music history: Club Flamingo
In the 1960's James Shannon found the Flamingo somewhat by accident much as many life changing events happen. A guitar player friend and mentor, Raymond George wanted to go hear some Jazz. They ended up on Evans Avenue on the south side Fort Worth. The nicest and most prominent club on Evans Ave.was Club Flamingo. It was small but plush.and was always packed with patrons who appreciated Jazz. Inside there was a B3 organ trio playing. James ended up sitting in with the group and was hired the same evening. So began a 5-6 night a week 7 year gig. In about 2 years the club moved to larger accommodations a half block north on Evans with a large neon Flamingo in front of the building. No expense was spared. The Flamingo was owned by an entrepreneur named John Lilly, a prominent businessman and supporter of Jazz.
The Flamingo was overall the best spot for Jazz music in north Texas. The Sunday afternoon sessions with the Flo Green Trio would include the best musicians in the area. Nightly It was not unusual to have such musicians as Red Garland, Mcoy Tyner and even Stevie Wonder (not Jazz but well known) drop in. Featured artists such as David Newman, Hank Crawford and Lou Donaldson played on special weekend concerts.
The clientele at the Flamingo were eclectic, hip, well dressed and loved the music. Now it is hard to believe that this scene ever existed.
________________________________________________________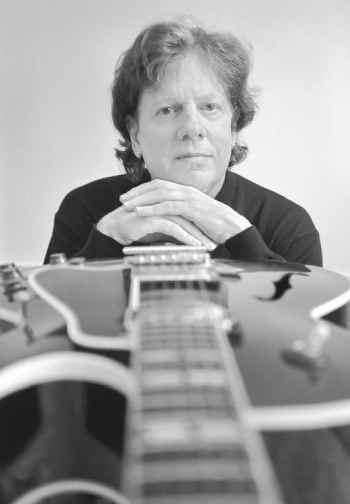 He was part of the Grammy-nominated One O'Clock Lab Band at the University of North Texas in 1969 under musical director Leon Breeden. He recalls his time with the renowned band as "a great training ground, no doubt about it." But today Shannon prefers a quieter, sparer musical approach.

Out of the Blue, featuring bassist Lynn Seaton and drummer Andrew Griffith, is a stripped-down affair. The disc was recorded live without much rehearsal. Shannon prefers that kind of creative environment.
"Recording live is the format I chose. I really was not after an overproduced sound but more of a spontaneous live approach.

That quiet, free-expression style agrees with Shannon's beliefs in Eastern philosophy. When asked for his age, Shannon had this to say: "My philosophy about age is that I don't like to box myself in. ... I don't think about my age. To me its all a flow of time.