Shannon has given concerts and clinics at the University of North Texas, Weatherford College, El Centro College, Brookhaven College, San Angelo Jazz Festival, Oklahoma Charlie Christian Jazz Festival as well as other colleges and schools. His quartet with saxophonist James Clay was selected to perform on the opening concert of Sammons Jazz in 1989 which became the premier Jazz concert venue in the southwest. Several of James former students are now noted professionals including internationally known Jazz Guitarist, Bruce Foreman. During his formative years, he studied with classical guitar master Regino Sanz De La Maza in Madrid and at Southern Methodist University. He also performed in master classes held by Pepe Romero and Jose Tomas.>>>>>>>>>>>>>>>>>>>>>>>>>>>>>>>>>>>>>>>
CHECK OUT THE PICS/RECORDING CLIP AND CLUB FLAMINGO BELOW:__

The Flo Green Trio
At Club Flamingo, Fort Worth Texas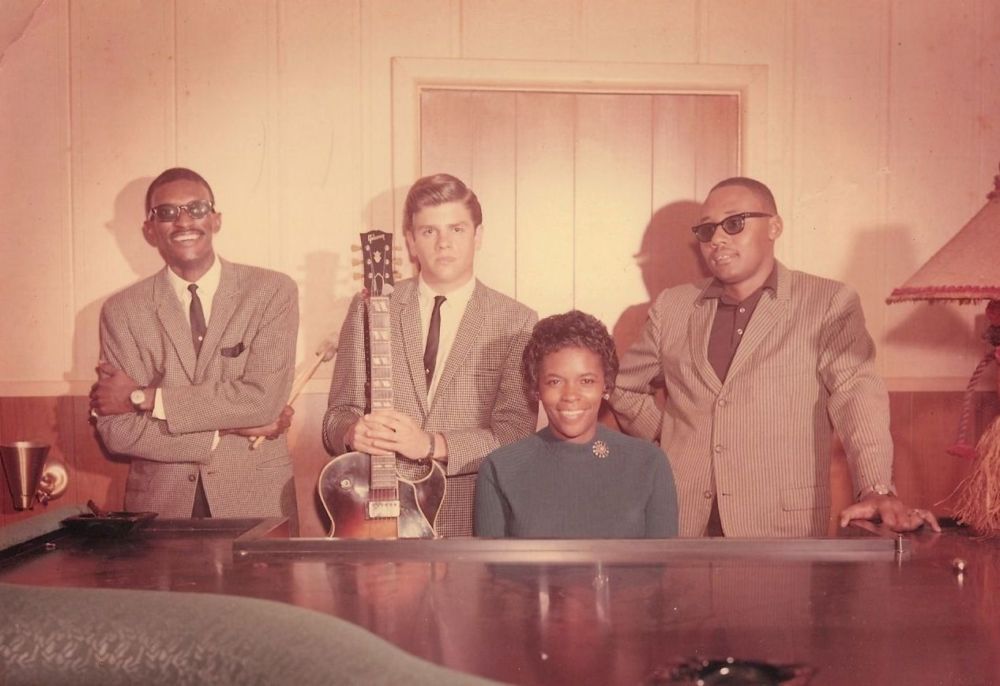 Left to right:
Bob Stewart, James Shannon, Floralyn Green, Sonny Green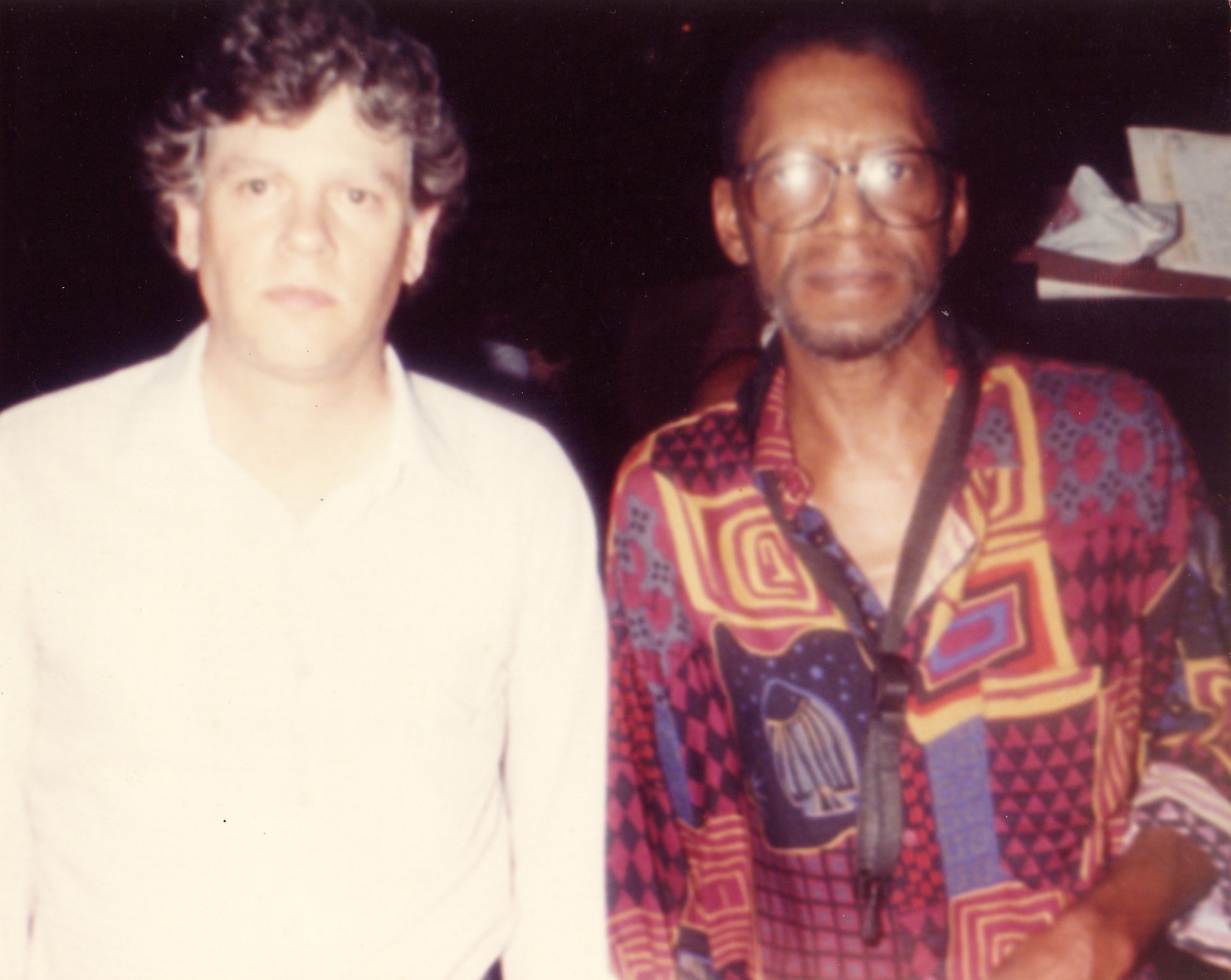 James Shannon-James Clay on break. Shannon's group
with Clay was chosen as the first group to play for the
well known Sammons Jazz series in Dallas in 1989.
__________________________________________________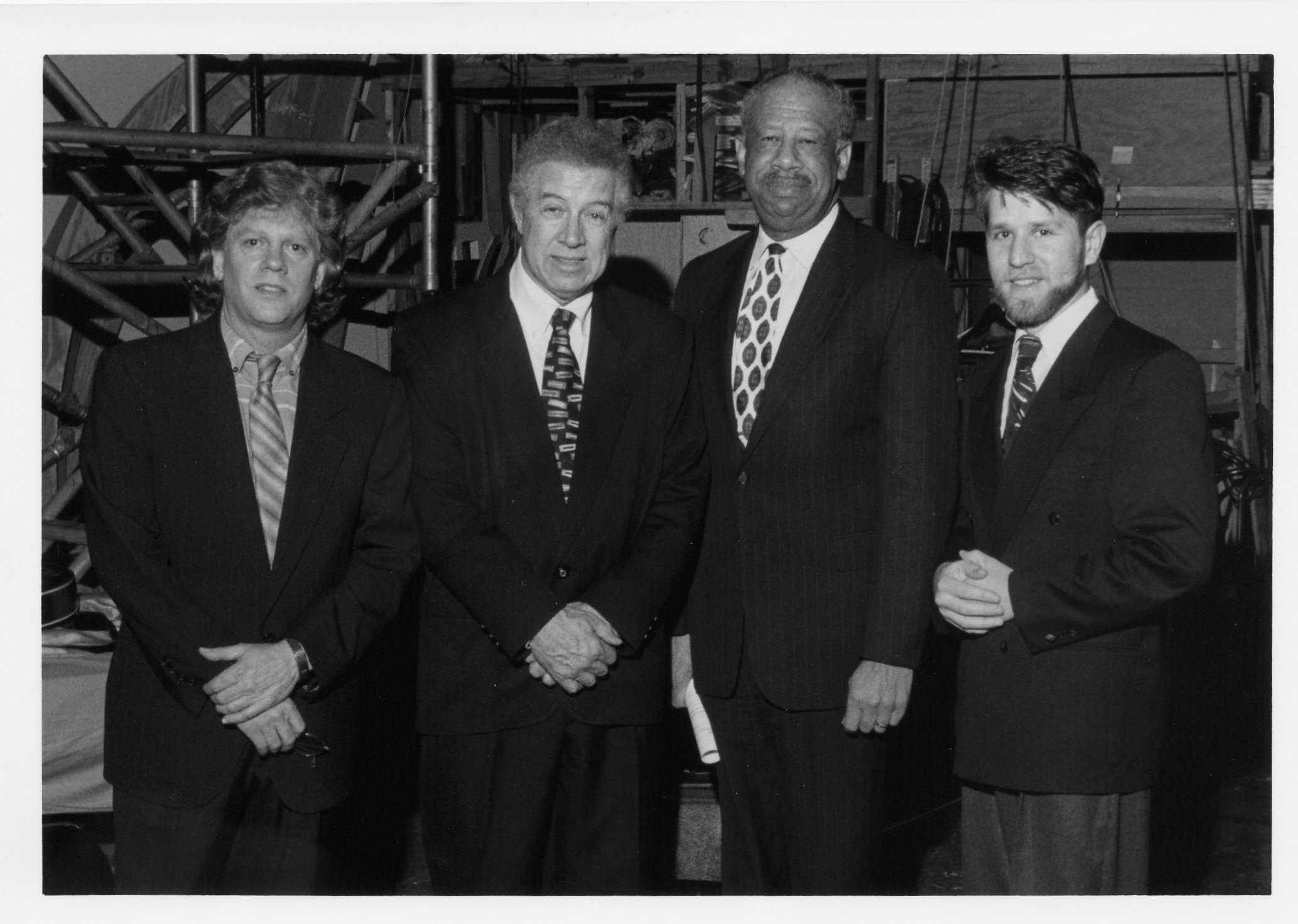 Concert in Dallas: Left to right: James Shannon, Kenny Burrell,
Wright Lasater El Centro College President
Theater manager, name na.

Shannon's first Jazz Album was released to great reviews and solid air play. His CD recordings, Silent Voices and Out of the Blue, received reviews in the internationaly acclaimed Cadence Magazine. A quote from one review stated: "Intense and melodic. Bright and freewheeling and full of the bluesy accents that can't help but bring a smile to your face. A fun bent note swagger in his playing. This is very good jazz guitar"
James currently leads his own Jazz group and is active in recording and composition. He was Professor of music at at El Centro College in Dallas Texas for many years and subsequently at Brookhaven College School of the Arts in Dallas, from 2000-2009. While at both Colleges, he taught Jazz and Classical guitar plus Jazz Improvisation. James has won several awards for teaching including the Nisod Excellence in teaching award from the University of Texas at Austin and excellence in teaching awards from the Dallas County Community College District.
___________________________________________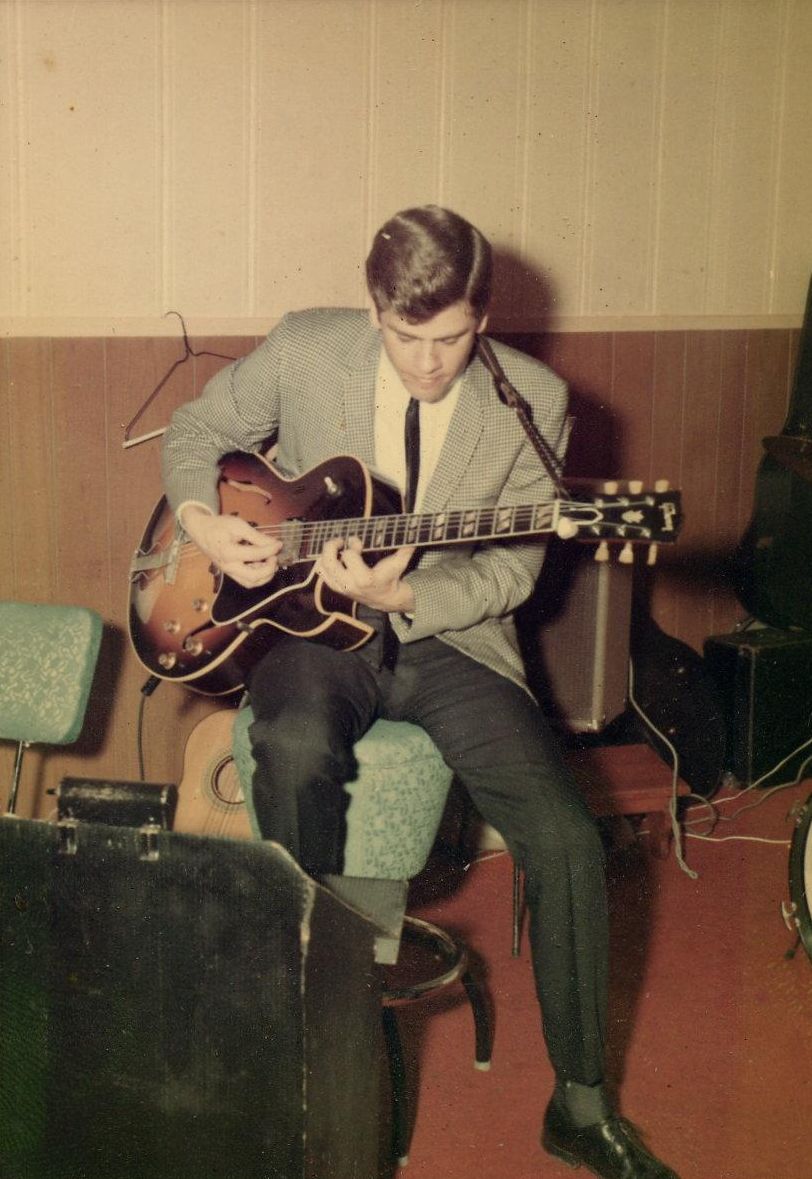 James Shannon/Club Flamingo
In the soulful Detroit archives Floralyn Green
(upper left pic) was described as the following:

Floralyn s. Green...Queen of the Hammond B-3
An organist on par with Jimmy Smith, Charles Earland etc.
After killing them for years at various clubs and concert halls in Texas and surrounding states, she was well on the road to "brighter lights" until she was shafted by legendary producer Huey P. Meaux on payment of studio sessions. That one incident soured her on the recording industry. She decided to keep it local (Dallas/Ft Worth) for the following years. This included 5 years at the Club Flamingo in Ft. Worth until motherhood became her priority. She then retired from the Jazz scene to teach music, piano and organ.
____________________________________________